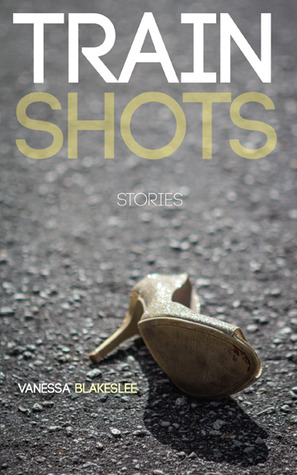 Having only an electronic version of this one--a copy of the galleys given to me by the author for review--I've take a long while to read it through. I read on buses, on breaks, on street corners, in restaurants, on park benches, on sofas, in bed, anywhere I can manage. I don't read so much on computers--and certainly not much since taking on a family and moving to a new office that is not conducive to lunch-time reading at a computer screen. So I was not able to rip through Blakeslee's book with the kind of speed that a collection such as this would normally lend itself to: easy, fun reading.

Blakeslee's tales are of an expected variety--that is, there isn't a lot of experimentation here, and they didn't really leave me with much to ponder at the end of each one. But they accomplish what they do well.

After a fun lead-in short short about work relations, Blakeslee's collection settles in traditional faire. Most of the stories revolve around loss in some way--people searching for something, be it more to a relationship that is going bad or already has, a place to call home, or simply peace.

The strongest story in the collection, for me, is "Barbecue Rabbit," a tale about a mother and her mentally disturbed son. Reading about how this mother tries to cope is heartbrearking and horrifying.

"Uninvited Guests" focuses on a poor woman whose is forced to live under the surveillance of a religious landlord and to lie in order to continue a lifestyle to her liking. "Hospice of the Au Pair" focuses on a man whose wife dies and who has to deal also with the concurrent guilt of having a baby by another woman. "The Sponge Diver" focuses on the loss of a birth-control device amid the closing of a relationship. "Don't Forget the Beignets" is about a woman in over her head as her husband is carted away to prison for supposed financial misdeeds. And the title story at the end of the collection tells of a man dealing with the deaths he comes across (literally runs over) as a train engineer.